In the increasingly digital age, the work of processing paper data with Excel files is very time consuming and easy to eliminate. To meet the needs of modernization and management, vDentalLab laboratory management software was born and widely used by scientists.
Using vDentalLab management software replaces the Excel file management method.
Digitize all Labo data. Strictly manage work

– No need to write down the information on paper like before, easy to lose, easy to make mistakes.

Software efficiency brings efficiency to Lab. Job of Coordinator & amp; accounting will be less extreme; uniformly managed data;

Save over 40% of parts workload.

Improve customer service.

– Customers will be served attentively, customer information is more confidential.
LAB Z (Z Dental Laboratory): The skillful hands of artisans create radiant smiles.

LAB Z (Z Dental Laboratory) specializes in providing all-ceramic restoration solutions for dentistry with a system of modern equipment, a team of highly skilled technicians, and clearly sourced materials.
Materials are used from well-known brands to ensure maximum quality. Product quality is guaranteed by strict production and testing processes, optimizing the progress of each stage.
With the operating principle: "Quality is prestige" and the consensus to strive and develop from the staff. Believe that, in the coming time, Labo Z will be a trusted friend to accompany you, your dentist on the way of development.
Finally, wish Lab Z & Vietnam's Lab industry is more developed in 2020.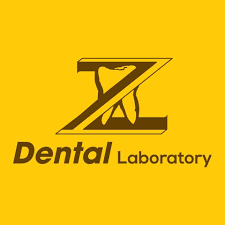 Z SERVICE TRADING PRODUCTION JOINT STOCK COMPANY
Address: 3/40 Thich Quang Duc, Ward 3, Phu Nhuan District, City. Ho Chi Minh City
Phone: 0901 456 029
Website:www.zdentallabo.com