All in One Integrated Platform for Dental Businesses
Specialized design for dental businesses
Powerful - Simple - Easy to use
Free trial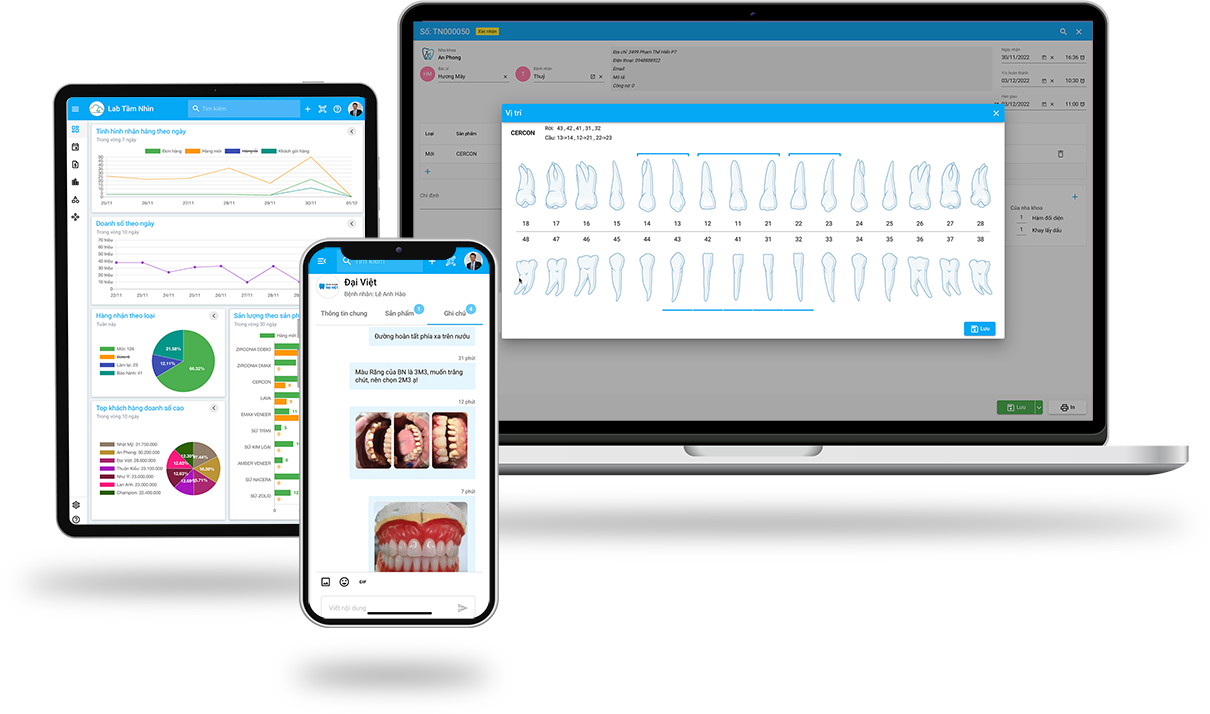 Keep data Safe and Secure
We take advantage of encryption and authentication technologies, including Secure Sockets Layer (SSL), digital certificates, and RSA encryption to protect the your information.
Specialized design for dental businesses
Our products are designed according to the specifics of the dental profession, including Dental laboratory and Dental Clinic management
Love your software!
Our apps are simple, easy to use, and help you deliver products and services that exceed your customers' expectations.
What our client say about us
"The application helps us to manage the production process and assign specific tasks for technicians. Since we used DentalSO, we've been saving time and improving our productivity!"
"I have been using this app since we started this business. It has been helping me to manage production orders very easily. Especially the ability to look up warranty goods history and control the problem of delay."
"I have tried some software but it is not suitable for the characteristics of the Lab industry in Vietnam. After being introduced and tried by the staff, I decided to switch to the DentalSO - Dental Lab application. We've been using the app for technicians' salaries based on their production, inventory materials, and much more. Now we can't run our Lab without DentalSO Dental Lab application!"