1: Open tag template manager
From the main screen -> select All Functions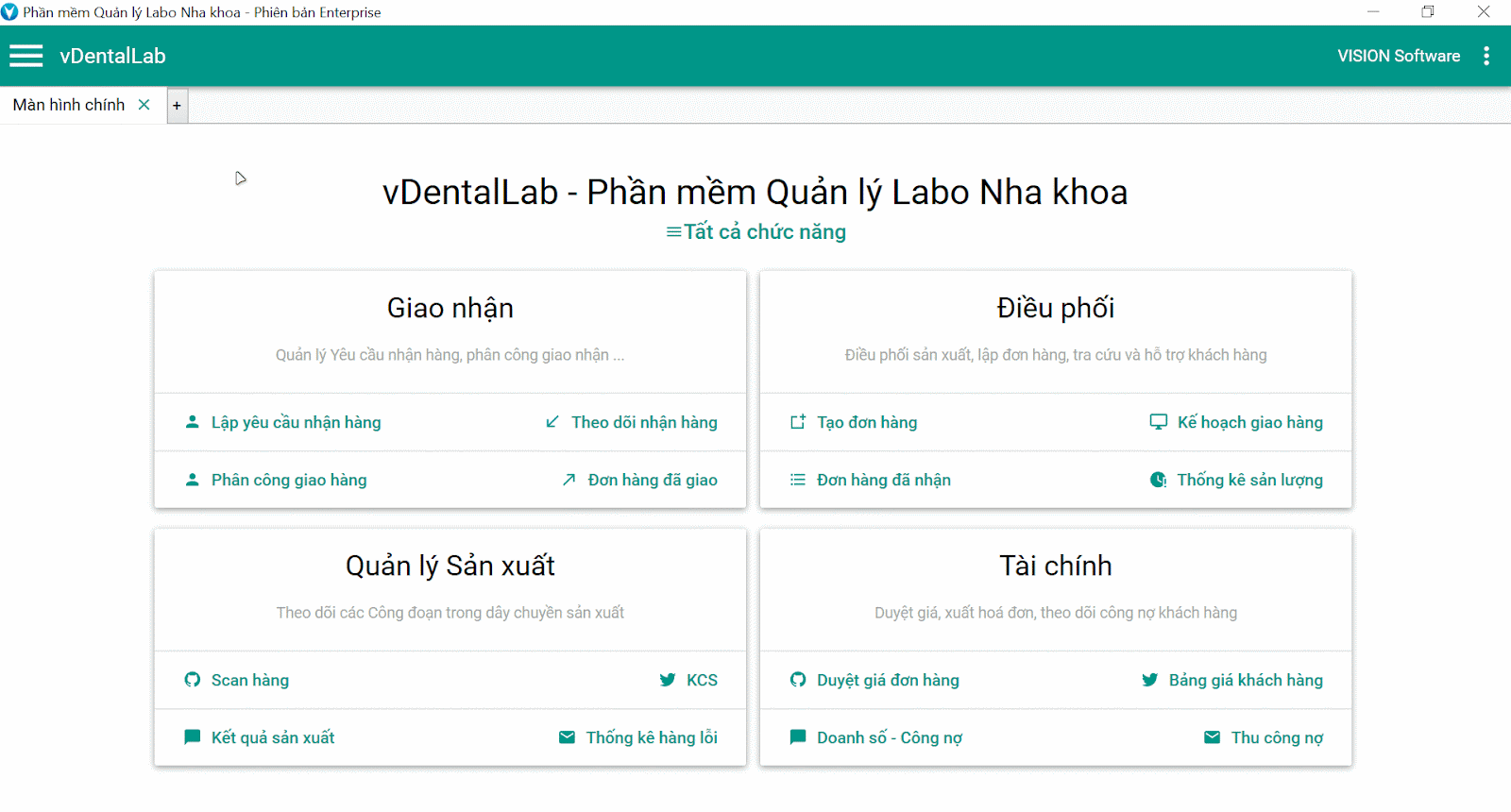 < /p>
2: Warranty card template management interface
Inside the warranty form interface -> select Create New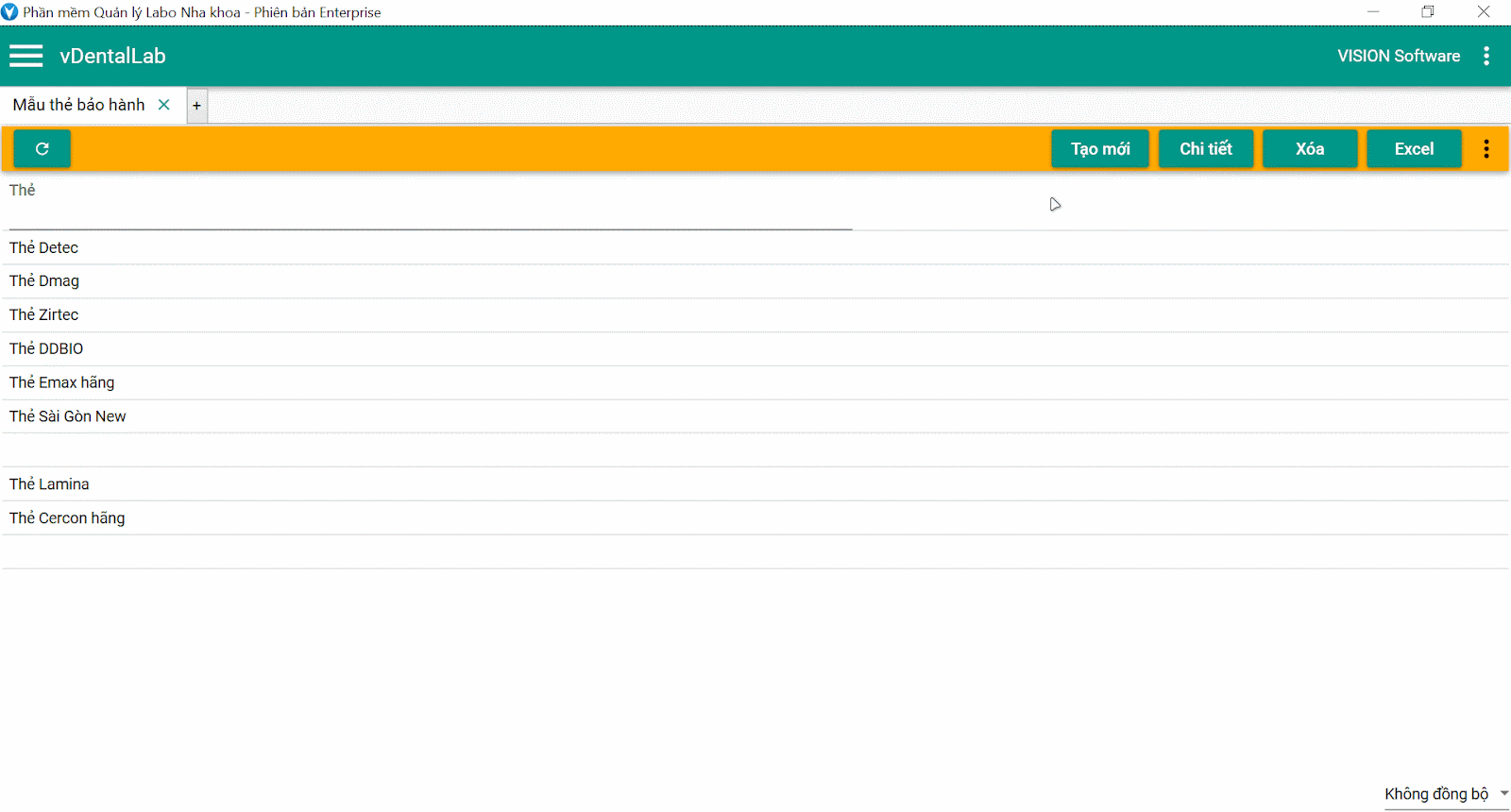 3: Create new tag template
Warranty card template creation interface.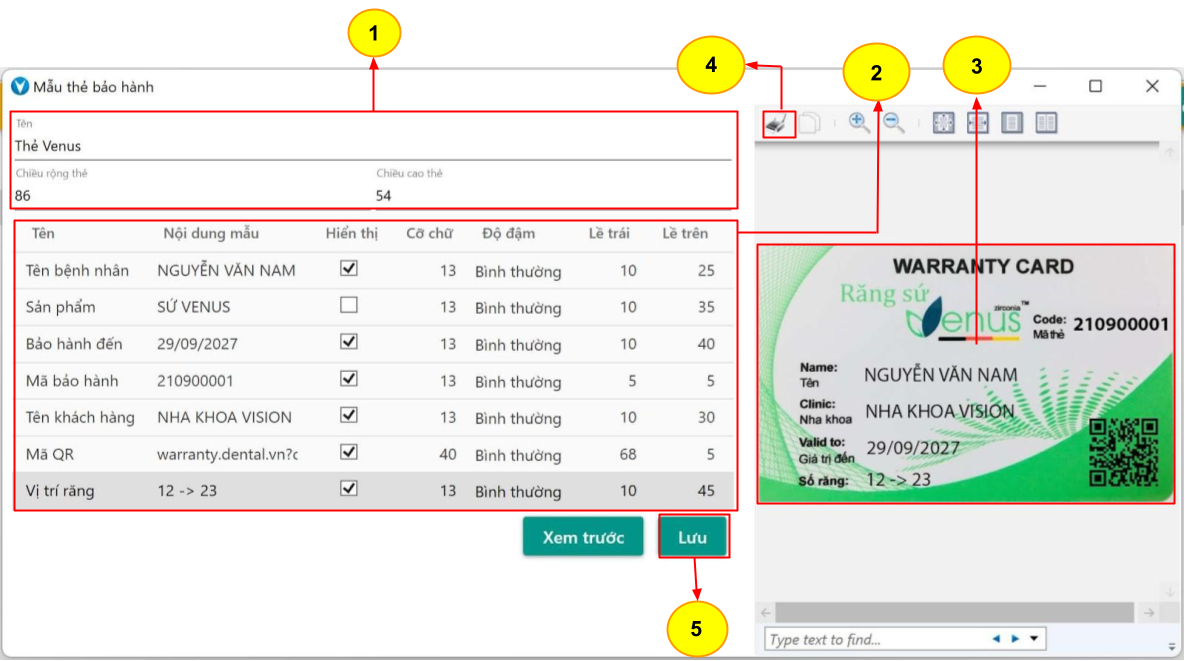 1.Enter warranty card model name and card size (in mm)

2.Customize warranty card template content:

Sample content: sample information in the warranty card template to make test printing more intuitive.

Display: customize the display of data lines in the warranty card.

Bold: customize the thickness of the text.

Left Margin: the distance from the left margin to the first character on the left.

Top Margin: the space between the content and the top of the tag.

Text Color: customize the color of the text on the tag.

3.Click "Preview": to… The warranty card preview to see if the contents of the card are reasonable or not. not yet.

4.Print the warranty card sample to see if it meets the requirements.

5.Click "Save": Select save to create a new warranty card template.
4. Edit 1 tag template
Inside the warranty card template management interface -> select Warranty Template Card to be repaired -> choose Details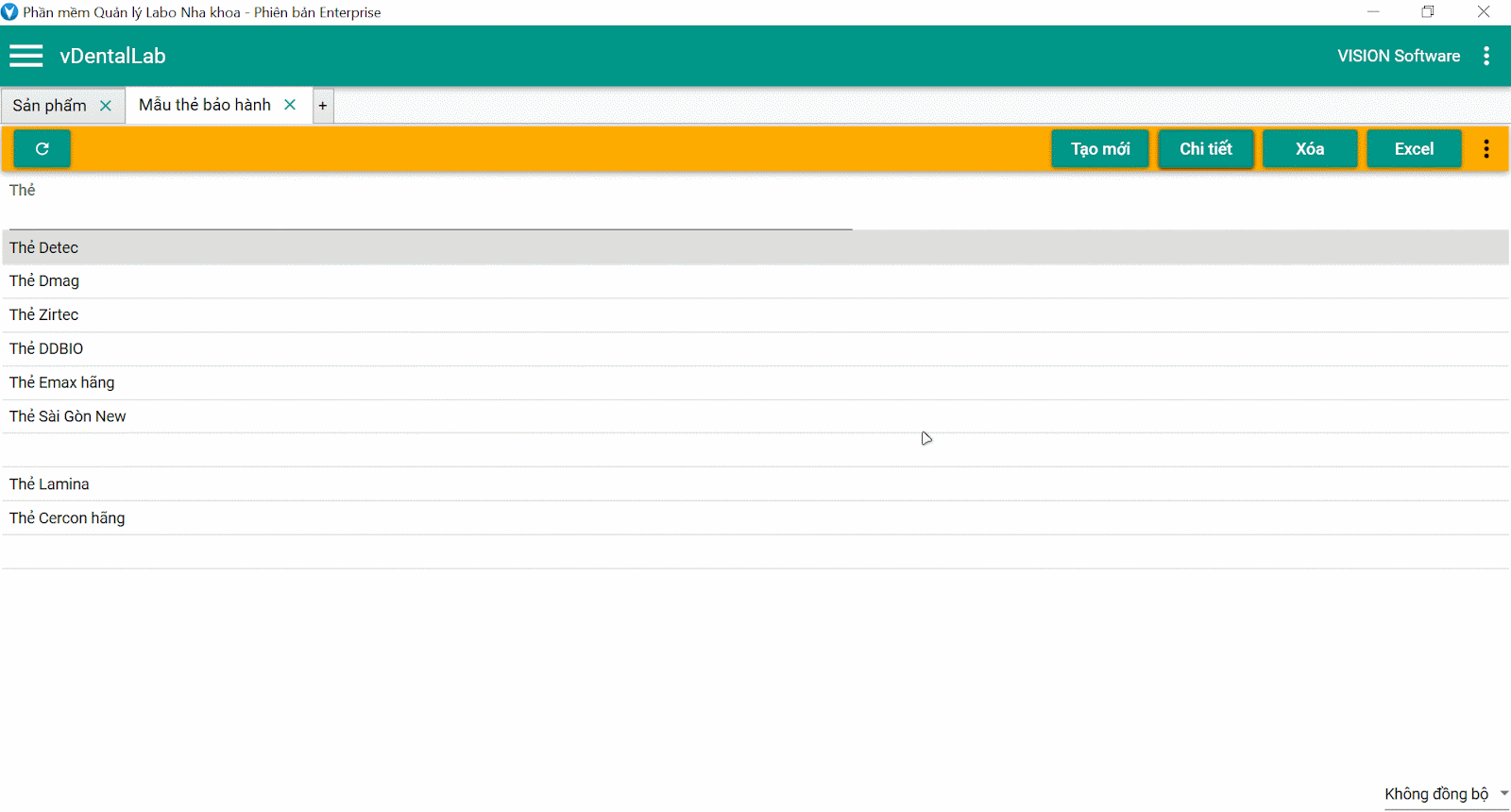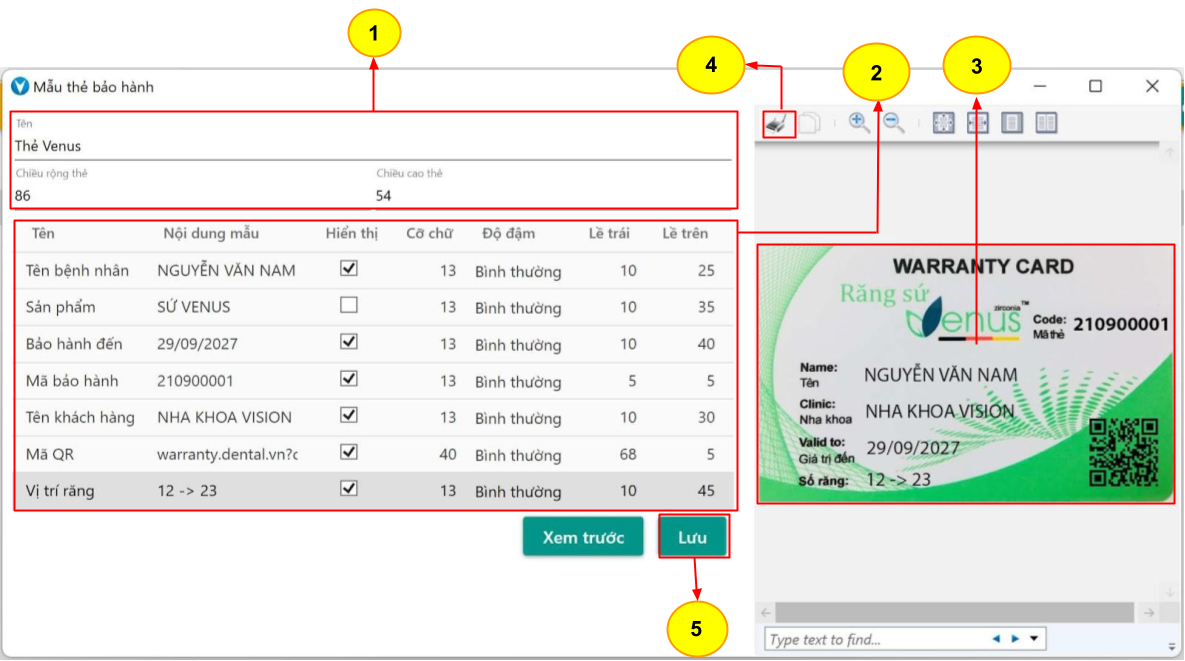 Like creating a new warranty card template enter the information and Click "Save".