What is SMS Brandname?
SMS Brandname is a brand message sent to customers for the purpose of advertising or customer care.
The special thing about this brand message (SMS Brandname) is that in the title part will have your brand name instead of boring numbers.
What to use SMS Brandname for?
Promote your business brand more strongly, create trust and satisfaction from customers.
Using SMS Brandname your business can:
– Increase efficiency in customer care and support services.

– Increase professionalism, and brand recognition.

– Save time and cost in communicating with customers compared to other communication channels such as phone, face-to-face exchange, etc..
Applying SMS Brandname to vDentalLab labo management software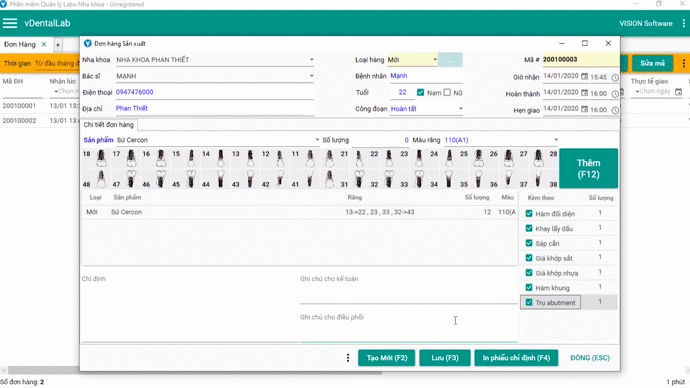 For the dental lab industry, in addition to product quality, customer care is extremely important;
Understanding that, we have integrated the automatic messaging module with SMS brandname into the vDentalLab labo management software.
Some key features in vDentalLab's messaging module:
– Automatically send messages about received order information to doctors;

– Automatically notify the doctor when the order is completed and delivered;

– In case the production order is not on time for the doctor's appointment, the software will send a message to reschedule the doctor;

– Notify the doctor when payment is received;

– In addition, the software allows to send messages simultaneously to doctors, staff, etc. to notify about a certain event;